For High Volume demands, Master Equipment & Services has a JV Facility in China, which is European Owned and operated So Quality and Reliability is assured
About Master Equipment & Services
Master Equipment Ltd
Responsible for all manufacturing and procuring operations
Master Maintenance Services Ltd
Responsible for the maintenance of client equipment and facilities.
Together, the group is able to offer a first-class service to clients both large and small, being able to manufacture one-off designs through to high volume trolley contracts for major retail chains nationwide. With our maintenance division, we are uniquely able to support all our products in the field, or back in our large manufacturing workshop.
Over 25 years experience through the same industry, with highly educated staff and management from Bachelor to PhD in Mechanical Engineering and design.
Specialist wire and tube fabricators for Logistics & Freight Containment Solutions, Material Handling Products, and Retail Market Trolleys.
WHY US (Key Competencies) :
Tailored Design/Engineering Solutions For Logistics and Warehousing Market
Unmatchable Value Products
Outstanding Personal Customer Service
Long-time Established Business Relationships With over 80% of NZ Logistics Market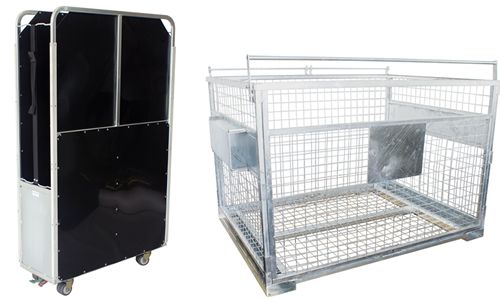 Do You Have A Material Handling Project We Can Help With?